New Romance and Fiction In The Garden
Click on covers for more information and to purchase
Heart of Ash


$1.99 In the skies over France during the Great War, the life expectancy of a pilot in the Royal Flying Corps is measured in days.
Captain Elliot "Ash" Bainbridge is certain he'll be the next pilot sent spinning to earth in a ball of fire. Not because the Germans will shoot him down, but because God will punish him for daring to love another man.
When Ash met Lieutenant Harry March, their attraction was instant. But Harry hates Ash's fatalistic attitude. He believes in capturing the moment.
Can Ash set aside his fear of death and take a chance on love? Or should he try to keep his heart safe from hurt forever?
Love Is a Filing Cabinet
$4.99
Ambitious organizer Minn Evans resents being the only sane and stable person in her family. She wants a normal life with schedules and balanced meals and maybe a man who won't fall for her sister.
Ford Hayes, a whiz at creativity and a dud at organization, becomes Art Director for a privately-owned TV station. But his office is a mess, his planning skills are a train wreck, and he can't find his socks.
Minn needs a job; Ford needs an organizer. But Minn's vagabond parents and man-stupifying sister aren't the only roadblocks on their journey to love.
August Blues
Deerbourne Inn
$3.99
As a daughter of a bestselling novelist, Annie Shaw is determined to establish herself as a romance author apart from her father's name. When a career-threatening review sends her on vacation at Deerbourne Inn, she wonders if she should quit writing.

Book critic Zane Barrett hates all things romance—especially novels. Every August, he travels to Willow Springs, Vermont, to cope with a loss he's never relinquished.

When the two meet in the idyllic town, even Zane admits they've fallen victim to love at first sight. But what will happen when Annie discovers her hated critic and the perfect man are one and the same?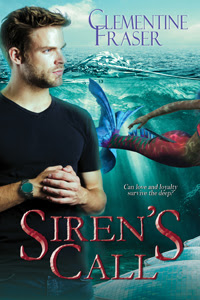 Siren's Call
$4.99
Troubled by PTSD and struggling to reintegrate into society. ex-Marine Evan Hunter is a haunted man. When a sailing trip ends in disaster, he's stranded in a secret ocean facility called the Dome. And now he's hallucinating. Mermaids don't exist...do they?
Then his colleagues begin disappearing. Some show up strangely maimed. Trapped deep below the waves, Evan isn't sure who he can trust. That includes the mysterious beauty he's falling in love with. Sariana has her own mission: revenge. But the closer she gets to Evan, the more she begins doubting herself. Do all the humans deserve her vengeance?
Time is running out for Evan and Sariana. Both must pick a side to fight for. But what happens if they don't choose the same one?
The Fountain
$5.99
Deep in an Ozarks holler lurks an ancient source of power called the Fountain. It drives men and women mad and leads them to do strange and terrible things. It is growing in strength. Only an invisible Wall, held in place by centuries of sacrificial magic, protects an unwitting mountain community from a descent into bloodshed and madness. Now, the Wall fades and its last defender, Abe, an old man steeped in ritual and secrets, fights frantically to shore it up. His powers are waning and his fears are rising. Jill, a young journalist, struggles to understand the mystery of the Fountain and of her own violent family history and Jack, a former Marine running from his past, may have the solution pumping through his veins. As the past comes back to haunt the present, will another act of great evil be the solution?