New Romance and Fiction In The Garden
Click on covers for more information and to purchase
Jane in St. Pete
A Jane in St. Pete Mystery
$4.99
Widowed art lecturer Jane Chasen is not an impulsive woman. Why, then, does the formerly methodical workaholic quit her job, sell her house, and move from Detroit to Florida? Instead of pondering her atypical behavior, she takes a closer look at a neighbor's intriguing outdoor art installation. Days later, Detective Jesse Singer discovers the murdered artist in his studio. With Jane's help, Singer finds the victim's bloody shirt, inexplicably located within Jane's gated community. Singer knows nothing about art, and as he closely questions Jane, she offers to help with the art angle of the case. Singer soon takes Jane up on her offer. Then, Jane begins to receive anonymous threats. Singer, determined to protect Jane, keeps her closer to his side than ever—she's not complaining.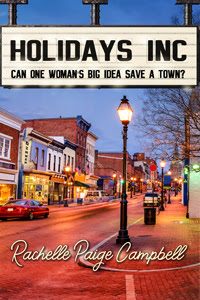 Holidays, Inc.
Finding New Hope
$4.99
Former child actress, Danielle "Dani" Winter, left Hollywood to transform an old cinema into a dinner theater, seeing the project as her chance to take control of her future. The middle-of-nowhere location in Wisconsin is a perfect escape from backstabbing celebrity friends. The small town welcomes her help with open arms, but one man questions her plan.

After unsuccessful writing stints on both coasts, Paul Howell returns home to New Hope. He's shocked to discover that his sister has sold the family business to a beautiful woman. With the encouragement of his neighbors, he reluctantly agrees to write Dani's next musical.

Working together, they discover more similarities than differences and grow close. When Dani's former best friend and America's sweetheart, Kara Kensington arrives, their blossoming relationship is threatened in more ways than one.
Christmas Deadline


$4.99 If Holly Lane can't finish her romance novel by Christmas, she must return the advance she spent to pay off her parents' mortgage. Reluctantly she agrees to collaborate with English mystery author Noel Atterberry to finish the book.
Working together in Noel's English manor, they feel the same heat of attraction as their fictional hero and heroine. But for Noel romance means heartbreak. With Holly, and in the novel they are co-writing together, he rejects a happy ending and demands their characters die in a fiery car crash. Will Holly and Noel manage to write a happily-ever-after for their fictional couple—and themselves—by their Christmas deadline?
Mountain Blaze
The Carolina Series
$4.99
Rodeo star Dillon McCoy comes home to the mountains of North Carolina to lick his wounds and take over running the family ranch, the Lazy M, unaware danger awaits. Diana Thompson is having doubts about her engagement to Trent Sawyer. Needing time away, she agrees to leave Chapel Hill and spend Thanksgiving with her friend Jenn at her ranch. When Diana and Dillon meet, neither can deny their attraction, but both must resolve past relationships before giving in to their desire. Danger lurks after Dillon turns down an anonymous offer to purchase the ranch. And when a body is found, Dillon is determined to discover who wants the McCoy land bad enough to commit murder. Can he and Diana elude the killer while the sparks of their newfound love grow?
Meet Me at the Inn
Deerbourne Inn
$2.99
Actress Tarren Reilly is still smarting from being dumped by her former boyfriend--whom she stole from her cousin. Reeling from the pain she has caused, she agrees to a fake relationship for publicity reasons.

Country singer Clint Jackson has wanted Tarren since they first met. Together, they visit the Deerbourne Inn for the Thanksgiving holiday, where he plans to suggest they take their phony relationship to the "friends with benefits" level.

Both Tarren and Clint are dealing with personal issues from prior entanglements. As they draw closer, can Tarren and Clint deal with their pasts and turn a pretend relationship into the real deal?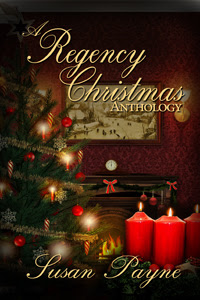 A Regency Christmas


$4.99 A Regency Christmas Story

Penelope Cooper struggled to maintain a proper place in society, but found herself a failure after hearing of her brother Christopher's gambling debt. As a gentleman, he must pay them immediately. If Penelope can't convince the Marquess of Leighton to wait for his money, more than Christmas is endangered.

The Best Christmas Present

Lord Williamsburg found something intriguing about one debutante and after meeting her widowed mother, he understood why. Could he begin a liaison with the widow while seeking a marriage with a more appropriately aged debutante?

Sugar Plum Christmas

Lord Hedley had discovered a sweet tooth and not just for the delicious confections furnished by Gunters Tea Shop. The young female bakery chef had made an impression as well. Could she be tempted to bake for him alone?