Reeling from loss and heartbreak, Stella King is desperate to escape painful memories. The position of nanny on an isolated ranch in British Columbia's rugged Chilcotin Plateau seems the answer to her prayers.

Cattle rancher, Dawson Wheeler, has worked hard to overcome grief and build a predictable world for his young daughter. The last thing he needs is the all-too-attractive Stella disrupting the smooth running of his ranch, especially now that disturbing incidents are happening on his property.

Defending his land against those who want to gut it will be a challenge, but the biggest threat of all may be to his heart.
Natasha Peterhoff is the luckiest vampire in the world. Having pined over the sexy, but aloof Vladimir Starikovich for centuries, her feelings are reciprocated when the pair are drawn to each other the night of her brother's wedding. Unfortunately, the stark light of day dawns, and the couple parts ways.

Back in Siberia, Vlad is overcome by doubts. Not only will Natasha's brother kill him, but his own past is reason enough to keep her away. He vows to do everything in his power to keep her safe, even it if means never seeing her again.

With so many reasons to stay apart, will the ties that bind be strong enough to pull them together?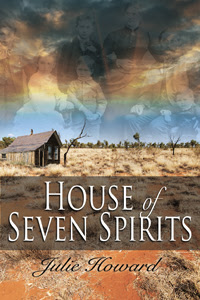 Some secrets are deadly, and ghost-blogger Jillian Winchester and her photographer boyfriend discover it's true when they set out to investigate an Australian family who disappeared without a trace in the 1880s.

An abandoned sheep station rumored to be haunted by the Kinsley family with ghosts instead of dead bodies or clues is one challenge. The other is the beautiful but deadly Outback.

As Jillian probes deeper into the mystery, one thing becomes clear: She might not make it out of this quest alive.
After one concussion too many, Ben Leit is done as the NFL's golden boy quarterback. Then his father, who was about to expose a bombshell sports scandal, is murdered.

Mimi Fitzroy, CIO for Rex Sports International, panics as she discovers thousands of stolen emails that prove Rex is breaking federal laws—big time. As Ben and Mimi work together to find a killer, they also find a connection they weren't expecting and didn't want.

They are headed for an explosive showdown in Seattle...and not everyone will walk away.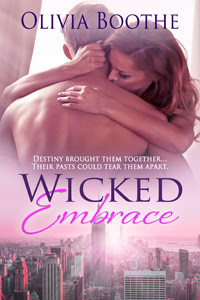 I wanted one thing—to never fall in love again. But the universe had other plans. One look into Tom Wright's olive-green eyes, and I free-fell crazy in love with the one man destined to break my heart. I know, because I've yet to learn my lesson. The past never dies, and mine is ready to rear its ugly head. Question is, will I be strong enough to survive the fallout?

She wasn't supposed to happen. I'd vowed to never let anyone in, but with one curve of her lips, Sara Hart bulldozed through my heart. I'm happier than I've ever been, yet scared as hell of how much I love her. Despite my best intentions, I haven't been one-hundred percent honest. My biggest torment still lurks within, threatening to unwind the strings holding us together. And if I lose her now, it might as well be the end of me.