Click on covers for more information and to purchase
The Witch & Her Knight


$.99 Myra Clerica is a knight of the Temple of the Holy Mother, sworn to chastity and to fight magick in all its forms. However, when she meets Vulcura Hexana, a voluptuous sorceress, her resolve is tested. Myra must choose between the life she has always known or a life with the woman she loves?
To Entice a Spy


$4.99 Widowed Countess Eseld Trehearne seeks revenge for the brutal death of her female companion during a Paris riot. On her return to England, Eseld delves into espionage to defeat the French rebels.

Baron Robert Penhale, Eseld's childhood love, rejoins the Secret Services after his wife's death. He's determined to protect England from the revolution terrorizing France.

A ruthless French spy fights for the common man while disguised as an English aristocrat. He's intent on revenge against those who oppose him.

With the spy stalking them and Robert in fear for Eseld's life, the fate of the couple verges on disaster.
Wylder Bachelor
The Wylder West
$3.99
When Maryanne Wagner's father runs into money trouble at his bank, he trades Maryanne's hand in marriage for a loan. Her intended is a mean man who likes to hurt women. Maryanne refuses the marriage and robs her father's bank to get his attention. Wounded during her getaway, Maryanne stops at the livery in Wylder, Wyoming and hides in one of the stalls.

Chet Jackson Daniels runs the livery in Wylder and is looking for a new beginning. He discovers Maryanne in his livery and helps her against his better judgement. Fresh from a tangle with the law in Boston, Jackson has black and white ideas on what is right and wrong, until Maryanne comes into his life and shows him different.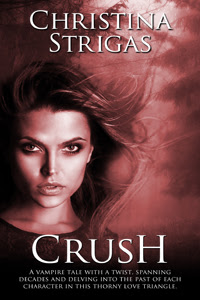 Crush
$4.99
It was love at first sight when Maria met Jack on a beach all those years ago. But when Jack suddenly disappears, Maria is thrust closer to Hunter, their long-time friend, taking them on a journey that changes all three of their lives forever.

Maria is a lonely young woman who finds love and acceptance with Jack, a free-spirited musician. In Maria, Jack finally has the girl of his dreams by his side. When Jack introduces Maria to his best friend, Hunter, he feels an instant connection to Maria, but he buries his feelings—along with his secret that he's a vampire—for the love of his friend.

Set in Saint-Tropez, Crush is a vampire tale with a twist. Spanning decades and delving into the past of each character in this thorny love triangle, it is about a woman who must choose between the man she's in love with and the man who is her soul mate. Adventure, love, romance, and vampires all collide in this unique novel filled with powerful emotion, heartbreak, and the question of undying love.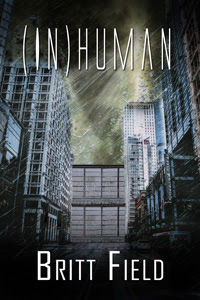 (In)Human
$4.99
Amitiel is a hybrid creature on the cusp of adulthood and faced with a life-altering question: Be ye angyal or be ye daemon? She lives in one of two neutral realms that survived a civil war fifty years prior.

Walled off from that war-torn Barren, Amitiel's West Realm home flourished in isolation. Within its insular cities, where all creatures once peacefully coexisted, Amitiel and her friends see neutrality slowly dying away, strangled by roots of bigotry.

With acceptance and gender equity balancing on a seesaw, mixed-bloods are encouraged to declare fealty to one race upon reaching their eighteenth year. As Amitiel's birthday approaches, ghastly rumors upend her reality and send her franticly searching for the truth.
Rogue Shift
The Wolves of Rock Falls
$4.99
An outcast all his life because of his half-human, half-werewolf genes, Kyp is finally getting a chance to belong with the Wolfe pack.

Though fully human, Rachel never cared about his mixed blood. When a family tragedy strikes, Rachel makes an impulsive decision with deadly consequences. Kyp must come to her rescue. But when saving her turns her into a werewolf, it sets off a chain of events that puts them at odds with the Wolfe pack, and brings them straight into the path of the Wolfe's greatest enemy—Victor Atwood.

War is coming to the packs, and Kyp and Rachel are at the center of it. With their fledgling love and a tenuous mental tie their only weapons, they must overcome the wrath of Atwood. But a toxic secret threatens to devastate them, destroying not only them but the entire Wolfe pack as well.