New Romance and Fiction In The Garden
Click on covers for more information and to purchase
Bride by Proxy
McGuire Series
$3.99
Wanderlust flows fast in Captain Garrett McGuire's veins. The last thing he wants is to be tied to England. It's 1798, and the sea and the New World beckon.

Before her untimely death, Garrett's beloved mother and her best friend arranged a wedding pact between their children. But they picked the wrong daughter.

The younger of the MacLeod daughters, Anne, is more comfortable with her hands in the dirt. She would rather be anywhere than at a ball because her heart was claimed years ago by someone promised to her beloved sister. How, and at what cost, can a longstanding plan be upset?
Desiring the Alpha
A Cameron Clan Book
$4.99
Silas McLindon knows the tales are true. The Cameron wolves are real and he will stop at nothing to control them. By birth, Kenna is their true Alpha. Marrying her would give him the power he desires, but she has escaped. He must get her back. Before she discovers her gift.

Hidden in the frozen underbrush bleeding to death, Kenna vows revenge. The monster will never control her or her clan. She is the Alpha, after all, but would she give up her birthright to protect a clan she loves? A man she loves?

Liam is the Cameron Laird and reigning Alpha. He will defend his clan at all costs, but can he protect his heart? Would losing his heart mean losing his clan forever?
Thirteen Scars
Secrets We Keep
$5.99
Years ago, Eva Jones narrowly escaped a killer's clutches. Left with thirteen scars and a secret to protect, she now lives a quiet life as an addictions counselor, doing her best to avoid notice. When his missing persons case poses a possible connection to Eva's captor, private investigator Asher "Ashe" Lincoln initially views Eva only as the key to saving a life. As their connection deepens and the killer stalks closer to reclaim the prey he lost, Ashe is unwilling to continue the risk. Unfortunately, that decision is no longer his. Ashe must convince Eva she's a survivor—not a victim—and more to him than bait or a means to an end. But will Eva find the courage to connect with Ashe and help catch the killer before her scars become deadly?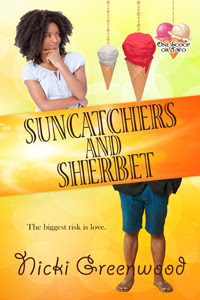 Suncatchers and Sherbet
One Scoop or Two
$1.99
Free-spirited Gemma Stone likes a risk. She bought her house on a whim and built a stained glass business from scratch. But loving again after last year's romantic nosedive? That might be one risk too many.

Lee Thatcher used to take chances until a motorcycle accident convinced him to play it safe. His perfect life is all wrapped up...except for the girl he had to let go. He can't stop thinking about Gemma even though his family business needs him to stay on solid ground.

When Lee uncovers details about Gemma's new client, his gut warns him the guy is bad news. The man is charming his way into Gemma's life, and it looks like her finances are next. After the way Lee and Gemma broke up, he's sure she'll never believe him. To bring her the proof, he'll need to take the biggest risk of all: his heart.
Dawn of a New Day
$4.99
In 1939, on the eve of World War II, the World's Fair begins at Flushing Meadows, near New York City. Blathers and Duff, descendants of private investigators, are running the security for the Fair. When they investigate a murder on the Fair's premises, they get tangled up with the Nazi Bund as it works to advance the policies of Hitler in the US, and with a group of out-of-work Jewish actors running various confidence games to raise funds to help Jews escape Europe. Meanwhile, two FBI agents suspect Blathers of a murder elsewhere and also want to find the con artists regardless of motives.

As the Fair's second season begins, in the spring of 1940, Blathers and Duff are risking their lives to help the actors. Will their schemes succeed against the killer who stalks them?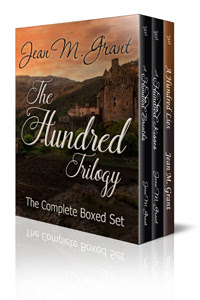 The Hundred Trilogy
$5.99
Norse invasions, Scottish fights for independence, and the plights of the mystical isles' people come together in The Hundred Trilogy.

The Complete Trilogy includes-

A Hundred Breaths
A Hundred Kisses
A Hundred Lies