New Romance and Fiction In The Garden
Click on covers for more information and to purchase
Coming Home
The Sheffields
$4.99
Returning to her Ohio hometown was the last thing Emma Sheffield ever expected. Following her husband's tragic death, which leaves her alone with two young kids, she needs the love and support only her family can provide.
Antonio Mendez moved to Smithview to rebuild his broken relationship with his son, and they are finally closer than ever. But the absence of a warm family life draws him to a devastatingly lonely woman. Too bad Emma's the sister of his ex-wife's husband who hates his guts.
Emma's instant attraction to Antonio warns her to stay away. He offers her a job using her long-neglected passion for interior design, and she's more thrilled than she should be to spend time with him. Before long, temptation consumes them. Will a startling discovery force them together…or apart?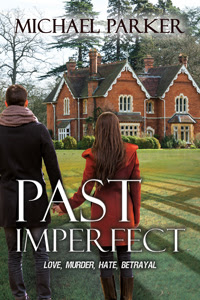 Past Imperfect
$5.99
It is two years since the wife of best-selling author Max Reilly died in a car crash along with her lover. Max is still recovering from her death and deception, but when he meets Emma — who is awaiting divorce from her violent husband — he quickly becomes attracted to her. Emma is cautious and keen to hold back. Max is determined but needs to keep his secrets from her. This becomes increasingly difficult for Max when he finds himself facing his past and one secret in particular involving violence, murder and betrayal.
Secrets Unveiled
$5.99
Peter Harper swore he'd never return to prison, but when his friend Otto requested a visit, curiosity won out. A box filled with a life-altering puzzle leads Peter and Otto's daughter, Felicity, to join forces while peeling back layers of evidence about a growing mystery.

When Peter discovers his old nemesis is secretly involved, consequences ratchet up. He encounters deception at every turn. Could he be in over his head? The high stakes are a challenge, but his stubborn streak, and a dependable group of friends, gives Peter confidence. Success means he could finally live the life he deserves. But endangering the lives of those he loves isn't an option. Failure is off the table. Otto's secrets are turning this caper into a race against time.
Phoenix Rising
The Wild Realms of Véneanár
$5.99
Banished and raised in the barracks of Til-Garrion, Tannin is trained to lead armies, not rule a kingdom never meant to be his. Yet he is compelled to accept the royal mantle and join forces with the Elves—ancient enemies of his people. His life is solitary, he's not looking for a mate—that is until he meets Faëlwyn.

Faëlwyn, a fierce elven princess, finds more than blood and war in the ancestral lands of her people. She finds a man who fascinates her with his attitude and tantalizes her with kisses. Now she must make an impossible choice. Take a chance on love with the human king or forever cling to the love she lost?

As war creeps closer, Tannin and Fae hatch a cunning plan to strike at their enemies. Old ideals crumble and new alliances arise from ashes in a tale of love, war, and betrayal.
And the Devil Walks Away
$5.99
Helen Lipscomb seemingly has nowhere to go but down. Cashiered from the force, ostracized by most of her former acquaintances, and with no real connections left to the community, she's been getting by as a sort of unofficial investigator, doing piecework for various lawyers and bail bondsmen. Her former life as a homicide detective seems far behind her until a notorious serial killer, locked away and facing the death penalty, offers her the challenge of a lifetime. Not to prove his innocence, but to prove him guilty of even more murders than the authorities suspect, murders for which another convicted man, several states away, is taking credit.
Butter Brickle Beach
One Scoop or Two
$1.99
Independence Day celebrations on Butter Brickle Beach are legendary. Ice cream, fireworks, and dancing beneath the stars make it a week to remember.

But the stars went out of Chloe Greene's eyes two years ago, when her fiancé, Colin Thompkins, disappeared right before their wedding.

When he shows up on Brickle Beach two years later, will she find room in her heart to forgive him? Or strangle him with the wedding gown he left her holding?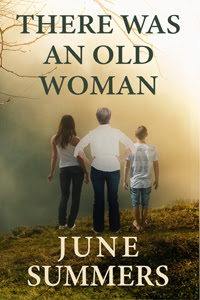 There Was an Old Woman
$4.99
They make an unlikely trio: a grandmother—she's sixty-six; her granddaughter—she's fourteen; and her grandson—he's ten. When up against a horrific home invasion, what chance do they have against three masked gunmen?