New Romance and Fiction In The Garden
Click on covers for more information and to purchase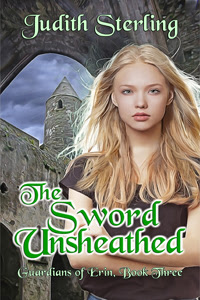 Ashling Donoghue is no closer to finding her parents than she was the night they disappeared. But hope returns as her brother Kian channels the Sword of Light, revealing past-life secrets and truths long suppressed.

The more she learns, the greater she fears the darkness that drowns the Netherworld also drives her. Is Aengus her true love, or is it Lorcan? Does her future wait in shadow or the light?

One point is clear: the threads of her past-self are woven inextricably into the tapestry of her soul. An impossible choice looms before her, and all the while, evil is poised to strike.
Rosella Rivers enjoys the perfect life, loving her new ice cream food truck business featuring exotic flavors. But her beach view parking space is not so lovable when she finds an acquaintance stabbed to death in the boardwalk bathroom.

Detective Mark Pruitt knows murder is bad for small-town Olympus Bay. He must find the suspect before he strikes again. When he first sets eyes on Rosella, the only witness, he is smitten. However, there's no time for romance when danger lurks.

Together he and the lovely ice cream maker must discover the killer before he turns his sight on Rosella.
After a family crisis, Katie Hathaway must return home to help out in the family's ice cream shop. She leaves behind her dream job of teaching ballroom dance to spend her summer scooping ice cream and mixing milkshakes.

Chaz Hollander, Katie's high school crush, has also returned to town to work in his family's business. After Katie treats him to a blueberry swirl sundae, he invites her to the town's upcoming dance. The only problem is he has two left feet.

When Katie starts giving Chaz dance lessons, their chemistry ignites, and the postponement of her dream doesn't seem as ominous. But financial woes and a suspicious business deal cast a shadow on their budding relationship.
Blue eyes, dimples, and silky brown hair; Grant Luther has all of Alison's weaknesses. When he asks for one last chance to save their marriage, she agrees to relocate their family to isolated Strawberry, Kentucky in pursuit of his career dreams.
Grant views Alison's sensory issues as limitations and protects her from outside threats. When he finds his new job includes changing him into a shifter in a war against the soul-sucking Sluagh he vows to keep the changes a secret.
What he doesn't know is Alison has been hiding a magical secret of her own. One that makes her a target of the Sluagh. Will Alison emerge from Grant's shadow to protect her family? And can Grant learn that being different can be a strength not a weakness?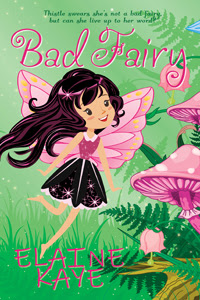 Thistle Greenbud is not a bad fairy. She simply doesn't like rules, and it's just her luck that her homework is to create a new rule for the fairy handbook. But first, she has more important things to do. Like figure out how to get back at Dusty and Moss for playing tricks on her.

Before she can carry out her plan, though, disaster strikes and she finds herself working alongside the very fairies she wanted revenge on. Can they work together and trust each other, or will things go from bad to worse?